Free-Standing Accumulator Rack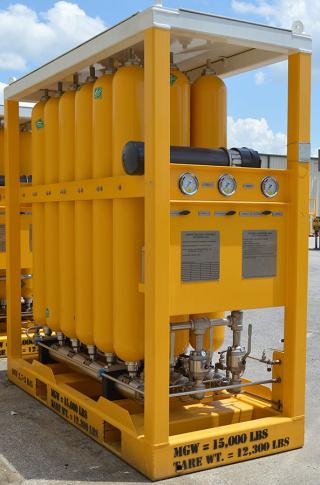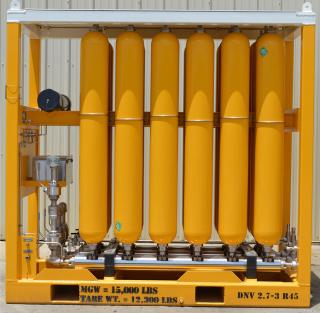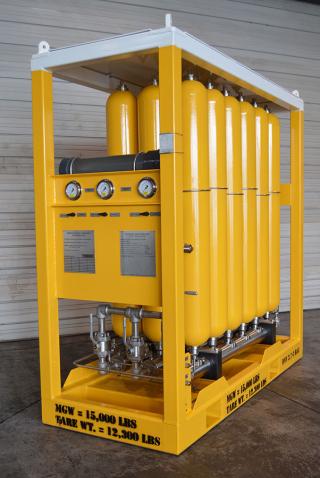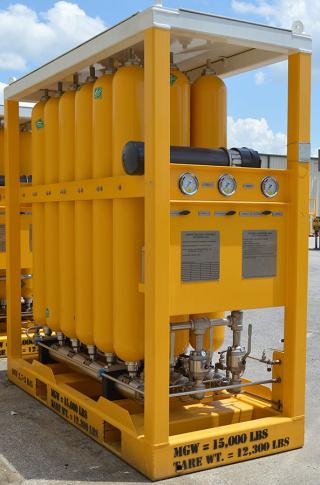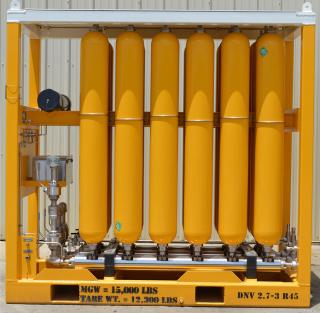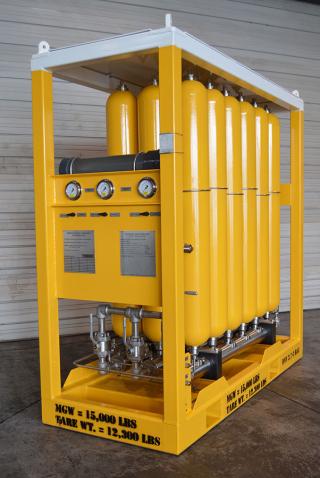 Product Description
Working Pressures: 3,000 PSI – 6,000 PSI
Heavy duty welded structural steel skid, completed with integrated lifting frame. DNV Certification 2.7‐1
Eighteen (18) – 15 gallon bladder type accumulators
Top loading design permits field repair without voiding certification.
Each manifold is equipped with lockable isolation valves, 0‐10,000 PSI gauge with block & bleed and bleeder valves to allow each manifold to be isolated and fluid drained for service without affecting other accumulator manifolds and capacity.
Each accumulator meets ASME
Designed to work anywhere in the world in all types of environments.