Pneumatic Test Units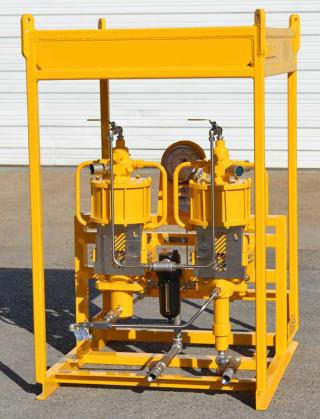 Safely test and operate up to 22,500 PSI with its compact, easy to operate design.
Skid‐mounted test units provide versatile service in all static, high pressure testing applications.
Equipped with one 60:1 ratio boost pump and one 200:1 ratio air operated pump to achieve a low pressure or max pressure test.
Includes all necessary controls, air connections, water connections, 6" 0‐30,000 PSI calibrated gauge and safety devices.
Equipped with 30,000 PSI check valves, tubing, fittings and needle valves.